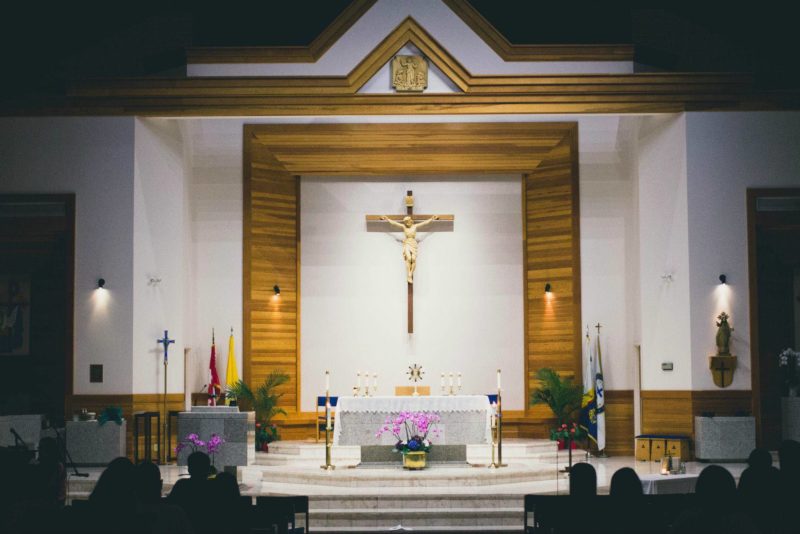 In grade 8, I attended a youth camp called Camp Glorify because my friends were joining CFC-Youth. The idea of gaining a relationship with Jesus was a bonus. 
In grade 9, I returned after being away from the community for about a year. Some of my other friends were joining CFC-Youth and they wanted to be involved so I decided to go with them to my first Regional Youth Conference. It also helped that a mentor was placed into my life at the this time..
In grade 10, I served for my first youth camp in Abbotsford, Camp Exchange. I was surrounded by so many faithful brothers that I could look up to.
After I graduated high school, I stepped up and was given the opportunity to serve the community at an even greater capacity.
When looking back at my far younger years ,I have noticed that my journey has been very similar to the past leaders' journeys. It's a little crazy to think about that, actually! If it weren't for those leaders, I can honestly say I would not be as happy as I am today. Having role models and mentors is very important for the formation of youth aspiring to be leaders of their own.
My journey in the community of CFC-Youth is a huge part of what makes me the leader I am, and the leader I want to be in the future. It was a huge struggle, but it was a very beautiful struggle. Some of you in the community may be in a part of your life where I once was. Whether you are stepping up to a new service role or you are returning to the community from being inactive, the journey with the Lord is tough. You may second guess your choices and abilities, and you may feel that your efforts are going unnoticed, but my brothers and sisters I urge you to stay on this journey with Jesus.
My 7 years of being in CFC-Youth is a testimony of how anyone is able to do great things for the Lord. It does not take a born leader or a natural extrovert to be amazing in the business of saving souls. As someone who can be described as shy and an introvert, I can honestly say that our service to God is determined by one question: "Do you love the Lord?" This question really stuck out to me whenever I felt insecure or doubtful of my ability to serve in the community. When I would tell myself "I cannot do this. I am going to screw up. I am not ready for this yet." A few more questions would come up and I would think to myself, "RJ, how much are you willing to do for your Father? How far are you willing to go to love Him?"
Brothers and sisters, this mindset cultivated the importance of being Mission Ready in my life. If I did not have a good enough reason to say no to a service, then I had no choice to joyfully and lovingly say yes to my God. He presented me with a beautiful opportunity to love Him through the community. Do not get me wrong though; the human nature of fear and doubt persisted. There were many times where I thought it was not worth it or I should give up in the middle of my service, but the idea of the glory and praise that would be brought to my God was much greater than any of my emotions, and all of that kept me going. The temporary feelings and insecurities were nothing compared to the joy and love of the Lord. This motivated me to joyfully take up my crosses, and continue to journey with Him.
Our God calls us to be His servants, and do amazing things so that His love can be known to all. But how can we do that if we are not pushing ourselves out of our comfort zone? The Lord does not want us to love Him "next time." The Lord wants us to love Him RIGHT NOW. So let's go that extra mile and invite that kid you remember from catechism to a youth event, or say "yes" to that service role that we do not think we can do. Our God calls us to be fishers of men and to save souls who need Him so very much. If we always choose to have our God by our side then we cannot fail.
To my brothers and sisters who feel complacent or unsatisfied in their service, I encourage you to ask God, "Father, what more can I do to love You?" He deserves everything that we have, and everything that we are. He has put people in our lives that look up to us, and need us to show Christ to them. Come to Jesus as you are, and be ready to take on anything. He loves you so much, but do you show Him how much you love Him?
"For even the Son of Man did not come to be served, but to serve, and to give his life as a ransom for many." – Mark 10:45 (NIV)
---
RJ Guevara – East 2 Chapter Head | CFC-Youth Pacific Region
http://cfcyouth.ca/wp-content/uploads/2017/02/16990803_10212177418653621_2052793344_o-e1488431608770.jpg
534
800
Jeffrey Gache
http://cfcyouth.ca/wp-content/uploads/2017/10/YFC_WebsiteLogoV1-1030x433.png
Jeffrey Gache
2017-03-04 07:14:59
2017-03-04 07:14:59
Vision for the Mission